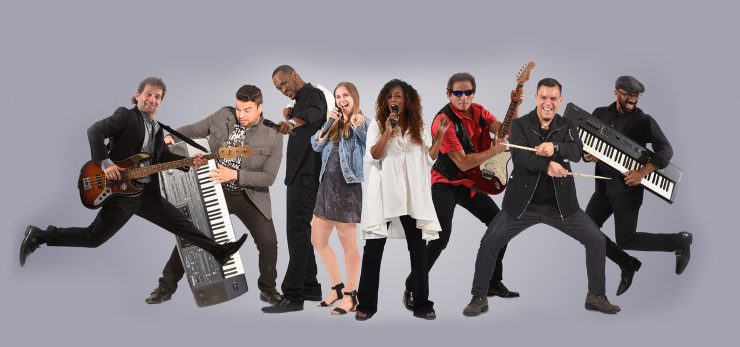 So… you are looking for a live band for your upcoming wedding or event. Below are some tips and tricks to keep in mind when making one if the biggest decisions for your event:
Budget/Cost
Number of Musicians

Instruments and Vocalists

Emcee
Song List
Special Requests
Break(s) Policy/Time Line
Testimonials/Referrals
Sound & Lighting Equipment
Insurance
This post will focus on:
The first thing you have to remember is that two things "make" the party:
Drinks
Music
No matter what color the flowers are or what is for dinner, when people ask "How was the party?" the follow up question is always "Who was the band?" regardless of if the answer to the first question was "Great!" or "Boring!"
Why do we bring this up? We want to help couples understand that hiring the entertainment is so important to the success of a party. With that takeaway, it's important to consider that most times it is a good investment in allocating a larger portion of the overall budget to your entertainment instead of, for example, draping or flowers (and we don't mean to put down those 2 items – it's just a matter of prioritizing).
Just like in any other product or service industry, you will find bands with prices on every end of the spectrum – you will find some that range from as little as $3,000.00 up to $30,000.00. Many factors are involved in the price of a band; some are legit (number of pieces, equipment, etc.) and like in many other industries, some are not. Remember – we are talking about cover bands and not actual celebrities! For example, in the South Florida area prices in the West Palm Beach are much higher than Broward and Miami only because of where they are located (having nothing to do with quality or deliverables). (Info provided by Wedding bands in South Florida).
In order to hire a "real live band," meaning that the band doesn't play along with background tracks, you need a minimum of six pieces consisting of two singers, a guitarist, bassist, drummer and keyboard player. And even with that setup, you will be a little limited in the type of music you will get considering that most of the "new" music needs a lot of electronics to sound like the original.
Our suggestion for an average event of about 180 guests is to hire a band with eight or nine pieces and you shouldn't pay more than $10,000.00 top and I wouldn't hire an 8 piece band that charges less than $ 7,000.00 if I want to have a good quality band.